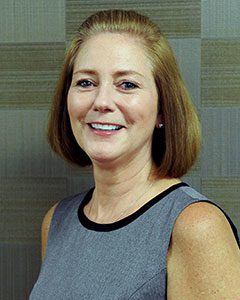 "To give anything less than your best is to sacrifice the gift." Steve Prefontaine
Ellen Stewart, Client Service Manager
Ms. Stewart provides support to the firm's advisors and assists in our daily office management and customer service.  Ms. Stewart also maintains the firm's marketing materials and manages the company website and social media platforms.  She is licensed for Life Insurance and Fixed Annuity products in the state of Pennsylvania.
Ellen comes to Medallion Wealth Management after working as a development coordinator in a non-profit organization and an office manager in the insurance industry.   Ellen also volunteers for Operation Troop Appreciation (OTA), which provides support to over 9,000 deployed members of the military and veterans.
Ellen is a graduate of Duquesne University with a BS in Human Resource Management.  She lives in Wexford with her husband and their 3 children.  In her free time, Ellen can be found at her kids activities or spotted running the lake at North Park.
Ms. Stewart's email address is estewart@medallion-wealth.com